I am going to do my best to ruin the credibility I may have later in the blog, but first a darling of at least most of the reviewers, Glen Tilbrook, former member of cred band Squeeze.
Glen Tilbrook 

Happy Ending is the name of his latest album, and I hope it is not meant as an ending, because Glen Tilbrook is to Squeeze as Paul McCartney is to Beatles: when you can't get the real thing anymore, this is the closest you'll get. (For those of you not familiar with Squeeze, stop reading right now, and go listen to their catalogue. )
Tilbrook is a storyteller, and he has brought with him the whimsical style of his former band, both in melodies and in lyrics. I like his harsh but soft voice and I like the irreverence in which he writes his songs.
 Brendan Benson
Critics also love Brendan Benson, and I agree with them. With You Were Right he has created a great pop album, well crafted songs that in fact may have elements of Squeeze-ish music, just listen to She's Trying to Poison Me. The roots of the 70s and the 80s are obvious, so I am pretty certain blog readers will enjoy the tracks I have added. Benson is from Michigan, USA, and has had reasonable success both as a solo artist and as part of Raconteurs together with Jack White of White Stripes.
 Dina Misund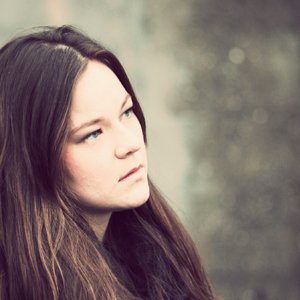 Local credibility has also fallen upon Norwegian singer-songwriter Dina Misund and her album Nice Distractions. It is her second album and her most mature one to date. I have picked the best tracks, good songs that fill the description in the title.
Dina Misund is also a bridge to my next topic, Eurovision Song Contest – she participated in the Norwegian final but didn't make it to the top.
 Eurovision Song Contest (ESC) 20

14
More rock and pop music aficionados ESC is hate object number one. Still I would argue that every year a number of songs comes out of the contest that are good, if not very good. These songs rarely make it to the top, either. In fact, one of the songs, the Albanian entry, didn't even make it to the final. Perhaps there's a connection here? I have added the entries from Albania, Italy, Spain, Holland, Azerbadjan and the Ukraine. Please feel free to disagree that these are good songs, but give them the benefit of the doubt first.
 Lily Allen
It is hard to say whether Lily Allen, the naughtiness of pop herself, has credibility or not. I would argue that at least she deserves it, because she has created her own pop genre with her mix of toughness and moistness both in lyrics, orchestration and melodies. Her pop persona would scare any insecure man away, and perhaps it is this straight-from-the-guts style that both attracts and pushes away. Her latest album Sheezus, is as good as her previous albums, but there is little new her. Thank god for that.
 Violet Road
The last entry this week is Violet Road from Tromsø, Norway, who has turned happypop into an art form, no pretences, just pure joy. Their latest album, Back to the Roadshow, has deservedly become a favourite with the reviewers, and songs from the album have already become minor hits at home. Give it a spin and see what you think. The band has also created an app to go with album, with small games that add to the total feel of fun.
This week we say goodbye to All the Luck in the World, Ed Harcourt, The Book of Mormons, Martin Stephenson and Paul Armfield. I am sure we will reconnect with some of them when we sum up 2014 later in the year…
So, here is 17 hours and 16 seconds of great music for grown-ups, updated for you pleasure: