Two exciting, but boringly named, albums (5th and 6) and the new brilliant release from Highasakite (no, they're Norwegian, not Japanese) are among this week's great sounding additions to my blog list.
 The Autumn Defense
Let's start with the boring bit, titlewise.   John Stirrat is the bass player in Wilco, and he started The Autumn Defense as a side project more than 10 years ago. On their fifth outing (yes, that's why the album is called Fifth) the group got fabulous reviews from most of the major international music magazines, particularly because of the song writing. And it IS an excellent album, soft and sophisticated, mellow and soothing. It at times brings memories of Paul McCartney's best in the White Album period.  I have picked fours great songs for you.
Thom Hell
Moving one notch up, the album Six from Norwegian singer Thom Hell, would never have existed either if it hadn't been for The Beatles during the later years. It is my guess that Hell likes the symphonic, melancholic songs of Abbey Road, perhaps Supertramp as well (listen to the opening of The Smell of Home) For the sixth time he brings us his inspired art rock songs, hauntingly beautiful tracks, where the listener doesn't know what's hiding behind the next musical bend.
Eddi Reader
On to a national treasure (yes, Scotland is a nation whatever happens in September), Glaswegian Eddi Reader was the sound of Fairground Attraction, with a voice sweeter than honey and more moving than that of Karen Carpenter. After Fairground Attraction she started on a solo career, and also acted in movies, TV and radio for a bit. The albums she made alone were great, but after the 90s, the albums didn't sell quite as well as before. This is not linked to the quality of her recordings, but it is never a great career move to move into standards land (unless you are Rod Stewart). For the many who appreciate that genre of pop music, like me, Reader's new album is a must. It is called Vagabond, and I had a harder time than usual to limit the number of tracks that I would like to offer, but ended up with seven lovely songs for your enjoyment.  I have said it before, and I'll say it again: Scotland (together with Australia) is really at the top of the food chain when it comes to sophisticated pop and rock. Go tell it on the mountains.
The Gloaming
Maybe I should add Ireland to this shortlist. The output certainly consists of more than boy bands and Johnny Logan.  The Gloaming is among the most exciting new sounds around. The group, consisting of some of Ireland's most accomplished musicians, has taken traditional Irish music and done something to it that I don't understand. The result, however, is mesmerizing, haunting songs played on acoustic instruments, mostly with lyrics in Gaelic . The more I listen, the more I am hooked.  The album The Gloaming is just different from most of what I have listened to before, nothing less.
James Vincent McMorrow
So, what more are they listening to in Ireland at the moment? Well, one of the greatest albums in Irish charts so far this year is made by James Vincent McMorrow. McMorrow reminds me of Thomas Dybdahl, obviously because they both sing in a kind of a falsetto.  The new album, Post Tropical, is much heavier orchestrated than his previous album, which adds to the allure.  The singer's name is a mouthful, but the music is straightforward and calm.
Sophie Ellis-Bextor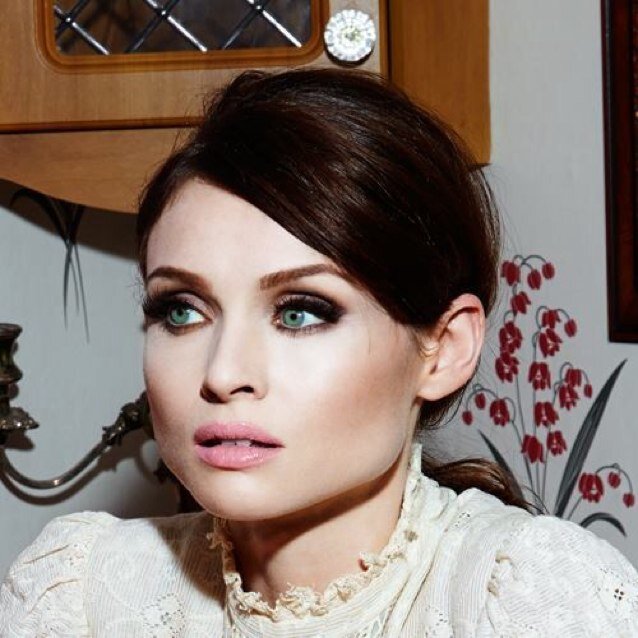 The next artist's name is also a mouthful, Sophie Ellis-Bextor sounds like a character in a P.G. Wodehouse novel, and not the name of one England's most accomplished pop chanteuses. Her new album, Wonderlust, has brought Sophie back to the top of the charts again after a few lean years. Although there are quite a few middle-of-the-road tracks on it, the majority of the songs are brilliant pop tunes that stick in your head. She may not be as danceable as she was at the beginning of her career, but that doesn't bother me one little bit. A dose of seven tracks are added to the blog list.
Sassybeat
The duo Sassybeat from Asker, Norway made waves in 2011 with the single The Mouse and the Bear. I added it to my blog list then, eagerly awaiting more material from the band. This year their debut album, Snakes and Ladders, was finally released, and few were disappointed. The local reviews were great, so this may be Sassybeat's big year. There is nothing very complicated about the songs, straight melodies painted with broad strokes, and with the ever-beautiful harmonies of Anna Melkild and Ingrid Rennemo. I have added a taster of three tracks.
Highasakite
Finally, a revisit to another Norwegian band, heavy on the female ingredients. Highasakite, with their new album Silent Treatment. It is already number 1 in the band's home country, but this is an album that deserves world recognition.  Their sound is so unique, with a lot of echoed percussion and harmonies, and the album has a distinct Eastern influence. I can't get enough of it.  The song writing and the production are outstanding.  I have added six tracks, if you enjoy them – and don't already count yourself as a Kite fan, listen to their previous releases as well.
38 songs in, 29 songs out, leaving youwith 18 hours of the best the music world has to offer
This time we say goodbye to Camera Obscura, Elisabeth Shepherd, Lily &Madeleine, Oh Land, She & Him and Sylvie Lewis.
Here is the updated playlist: